Click on some of the photos to enlarge.
Timeline of Events


Photo Gallery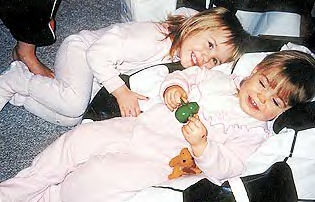 Mariah, age 2 1/2, and Ariana, 18 months, play on a beanbag at the home of their aunt and uncle in March 1999.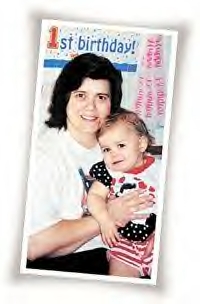 Valerie McDaniel holds her niece Ariana Swinson during her first birthday party Sept. 19, 1998.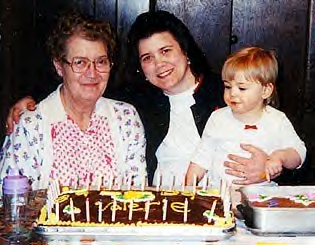 Violet Paling, left, and 18-month-old Ariana pose for a picture with Valerie McDaniel at Valerie's 39th birthday party in March 1999. Violet, the mother of Valerie and Linda Paling, hoped Linda would get her children back. Five days after this photo was taken, Ariana, Noah and Mariah were returned to Linda and their father, Ed Swinson, in Port Huron.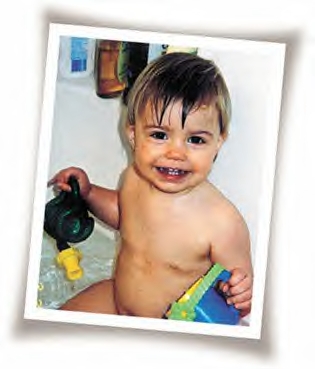 Ariana Swinson, 17 months old in February 1999, was happy and healthy. Her aunt Valerie McDaniel says Ariana loved to take baths. About a month after this photo was taken, Ariana and her siblings were taken from her aunt and uncle and placed back into their parents' care.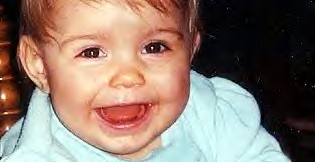 Ariana was "probably the most battered human being I had ever seen. I've never seen anything even close to that," said Dr. Geoffrey Mills, Port Huron Hospital Physician.

Note the use of the word "some" in the first sentence of this photo of findings from Ariana's autopsy...obviously indicating that they found MORE than what was listed.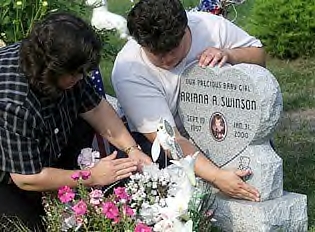 Linda's sisters Valerie McDaniel, left, and Debbie Ackerman tend to Ariana's grave site in Kimball Township in August.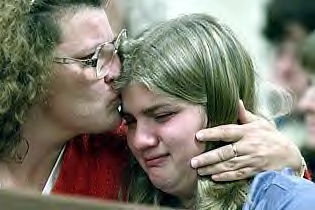 Cheryl Duff, a friend of the McDaniels, consoles 15-year-old Amanda McDaniel. Amanda, Ariana's cousin, often baby-sat for her.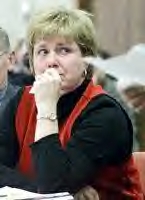 St. Clair County Assistant Prosecutor Jean Sturtridge was on the verge of tears after hearing Valerie McDaniel's statement at the sentencing. Sturtridge said Ed's and Linda's abuse and excuses "made her stomach turn."





Ed Swinson breaks down at his sentencing Sept. 25 in Port Huron.




Linda Paling and Ed Swinson, escorted to the St. Clair County Jail in September, pleaded guilty Sept. 6 to Ariana's murder. They were sentenced to 30 to 60 years in prison.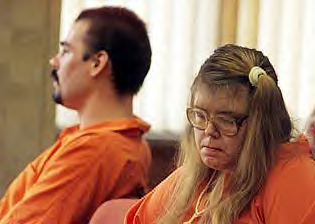 Ed Swinson and Linda Paling listen during their sentencing Sept. 25 as relatives talk about the toll Ariana's murder took on them. Ed said he didn't learn anything from a court-ordered six-week anger management course in June 1998.